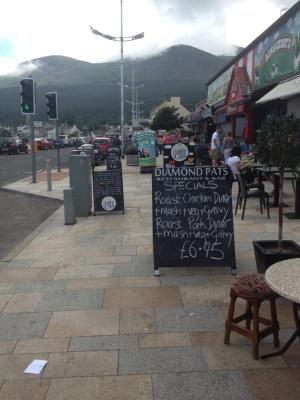 Imtac will be holding its first Pedestrian Workshop  on the 5th February 2020. The workshop will focus on two specific barriers in the pedestrian environment that frequently make life difficult disabled people, older people and others – pavement parking and A Boards on footways.
The workshop programme will include a keynote speaker from Scotland, highlighting proactive measures introduced by both local and national Government there to tackle both issues. This will be followed by discussions involving a range of stakeholders including disabled people, older people, local and central government, business representatives and other agencies such as PSNI. A copy of the programme is included below.
The workshop will be held at Girdwood Community Hub in Belfast. The venue has been selected to provide ground floor level access and Changing Places facilities.
Registering to attend the meeting is straightforward. This can be done online using the following link https://www.surveymonkey.co.uk/r/JDK8H5W. Alternatively people wishing to attend can complete the registration form below or contact Michael Lorimer at our offices on 028 9072 6020 or email michael@imtac.org.uk.
Pedestrian Workshop Programme

(Word 18 KB)
Pedestrian Workshop Registration Form

(Word 498 KB)